Welcome to Edmonton Software Development Company
ITBS is an aspiring and renowned custom software development company in Canada. Since 2018, its transparency and determination has served many clients. Its pivotal services are mobile app development, ecommerce, digital marketing and web design & development. Do you want to enhance your business online with innovative technologies and provide first-class service to your customers? You will obtain satisfactory results from the ITBS team. Here you will get service from specialized and experienced team who works on every project with dedication to achieve more success. Unique services within budget, on time with best quality are the fundamentals of Career IT and Business Solutions.
Services offered by ITBS
UI/UX Development

UI design is critical in the mobile app world to catch users' attention, as a better mobile app ui can make an app successful or fail. Get advice from experts of ITBS for the best Mobile App UI.

A well-designed website is essential to establishing a professional brand, connecting with customers, and creating an unforgettable user experience. Contact ITBS to have an outstanding web design.
Cloud Management

Software are developed on the most trusted platform, Amazon Web Services (AWS), which is the priority of most of the customers because of lower costs, flexibility and most secure cloud computing environment.

Azure developers' team assists you in designing, building and running cloud computing applications, they provide you strategy and techniques for development of your enterprise.
Application Development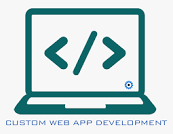 Development of Website is not a simple task therefore service from experts is imperative. They use latest technologies like React Native, Java Script and AJAX to develop websites.

ITBS develops mobile applications for both iOS and Android platforms. Considering more customers to your bucket list, both platforms are designed in a specific way.

Career IT & Business Solutions don't simply design e-commerce designs for you; they create solutions. Their services can effectively communicate your product concepts to your customers.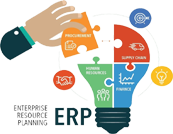 ITBS has significant experience in creating ERP software. We provide our customers with high-quality software that performs optimally and is completely secure.
Digital Marketing

Existence of software on the internet is not sufficient; it must be noticed by search engines. SEO expert team of ITBS helps in attracting more traffic to your website and to bring it on the top on Search Engine Results Page.
ITBS team has the expertise and techniques to attract and convert irregular visitors into paying customers. They help you obtain immediate visibility, attract targeted traffic and maximize your Profitability.

Linking of your software with a social media platform will definitely boost traffic to your software.

Affiliate marketing professionals team would like to assist you in expanding your online business by organizing and maintaining cost-effective affiliate marketing packages.
Software Development Process
Involvement of client during each step of processing is the priority of ITBS. They thoroughly understand the project nature, necessities and outcomes for users. You will be able to stay in touch with the developers through latest technologies, your satisfaction is imperative at each milestone.
Step 1: Knowing Requirements
In-depth knowledge of customer's requirements is very important for the success of any project. Career IT professionals comprehend the client's needs and provide an outline plan to them.
Step 2: Designing
Skeleton of the software is prepared and customer approves this wireframe of the project.
Step 3: Coding
Programming is the next step; developers also perform unit or module testing, during coding. This is to ensure that the program is working and meeting the client's requirements.
Step 4: Quality Testing
ITBS never compromises with quality, in this step they evaluates final look and operating of the product. Team eliminates any major or minor bugs and errors.
Step 5: Deployment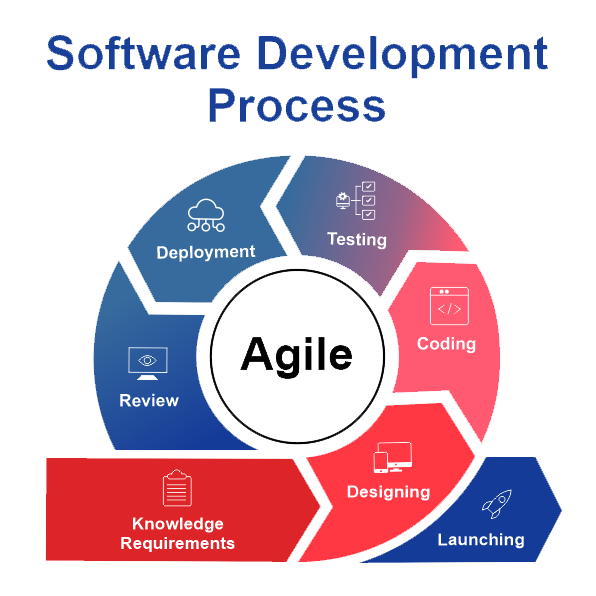 Now, the final project is developed in order to present to public. Company gives administrative access to client and gives training how to use the software.
Step 6: Support and Maintenance
ITBS Company never stops supporting the software even after its complete development. They ensure the support and maintenance of new requirements and specifications.
Technologies We Work With