Leading Mobile App Development Company of Edmonton
ITBS is a fast-growing mobile app development company in Edmonton, Canada, that offers profitable services to its clients. You are at the right place if you want to develop a mobile app for your business. Its iOS and Android app developers' team has created innovative projects for several ventures. They approach customers to comprehend business, goals and audience of clients to provide them fruitful results. It is an accepted fact that today finding a person without a mobile phone is really hard; so inevitably, generating a mobile application for your business is an accurate choice because this way, practically you will serve your business in your client's hand.
ITBS Creates Mobile Applications Related To:
• Sports and Fitness Club
• Hotels, Restaurants and Cafes
Mobile Application services offered are for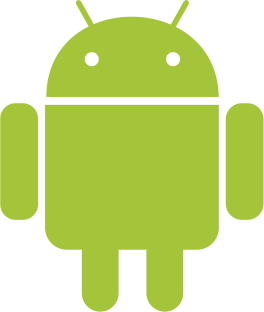 Android App Development
Since Android mobile phones are easy to operate because of good user interface, most of the people rely on Android smart phones. If you are using Android platform to develop your mobile application then you will be able to add more clients to enhance your business. Android app developers at ITBS are expert in their profession; as a result they develop accurate software to meet your specific needs. Enable them to develop a technological solution that is specific for your company's requirements.
iOS App Development
One of the major benefits of iPhone app development is the high-end security layer so this feature is beneficial for enterprises which are keen on protecting their sensitive data. ITBS develops high-quality iOS applications that comply with the Apple's app Store's strict guidelines. Above all iOS mobile application could be beneficial to generate more money because iPhone and iPad users are known to spend more money on average with their apps.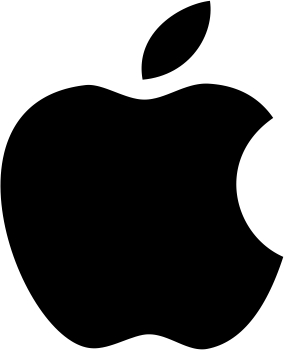 Frameworks We Use
ITBS team uses up-to-date technologies to deliver you the most appropriate results. Some of the services which they provide are concept planning, wire framing, mock-ups design, app development, app marketing, and app monetization. Below are some frameworks and platforms which they use to develop mobile apps:
App Development Process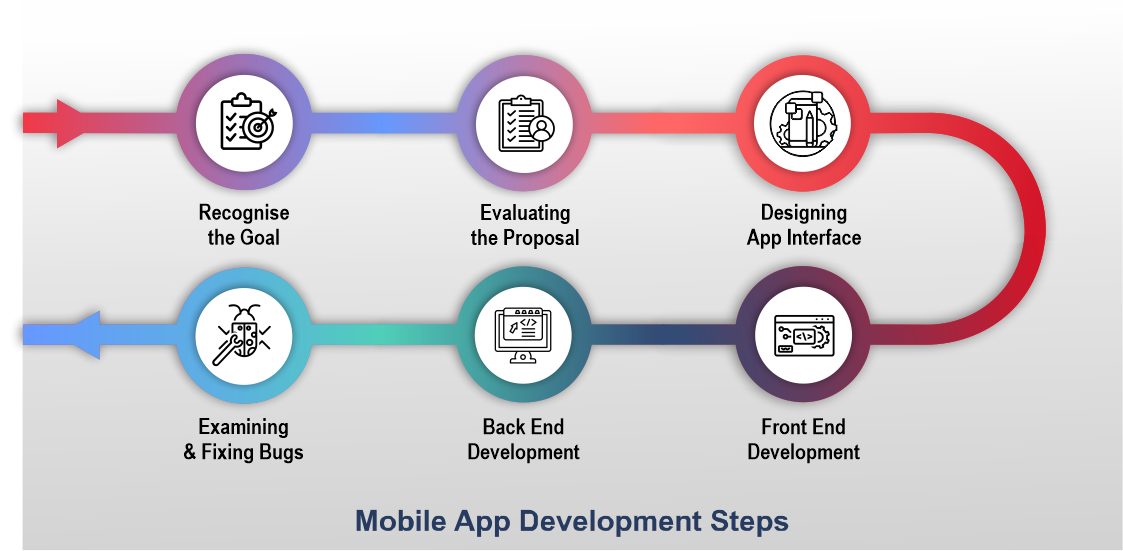 Step 1: Recognize the Goal
First and foremost, you have to be clear that what sort of mobile application will be beneficial for your business. Proficient team of ITBS will assist you to figure out the necessity of app and what it will provide eventually.
Step 2: Evaluating the proposal
Once the project is identified then their expert technical team will evaluate the designing of your mobile application and suggest what could be done for potential improvements.
Step 3: Designing App Interface
It's time to find out, how users will interact with the app. This stage ensures that the app's design is smooth and easy to use for a satisfying user experience with a dazzling look.
Step 4: Front End Development
To serve accurate design to the user, they design applications by using advanced technologies such as Java, HTML 5, and React Native to lie down a foundation of your app's code, considering the comfortable user environment.
Step 5: Back End Development
This step involves programming, in other words your application; behind the scene. They focus on database, scripting and overall structure by using programming languages like c#, java script and python so that errors free mobile application could be provided to you.
Step 6: Examining and Fixing bugs
Occurrence of errors is a natural phenomenon so experienced team of ITBS is available to determine and resolve sudden system breaks. Finally what they explore is, your dream mobile application working as it should, without any bugs.
Following are the reasons to choose ITBS over other mobile application development companies in Canada.
• Provide services with affordable cost and high quality.
• Understand time commitments so all projects are completed within time limit.
• Never allow bugs to enter programs.
• Know how to perform and make use of supreme technology to serve clients.
• Diligent team members value the customer experience therefore put 100% efforts to succeed the project.
To sum up, if you are looking to create a mobile application for your venture, don't waste your time at other places in the market because ITBS is the right solution of all your concerns
I would like to take this opportunity to say that every aspect of your service has been perfect. Thank you so much!
Pero Jacobs – Art Teacher
industry: design
I would like to take this opportunity to say that every aspect of your service has been perfect. Thank you so much!
Pero Jacobs – Art Teacher
industry: design
I would like to take this opportunity to say that every aspect of your service has been perfect. Thank you so much!
Pero Jacobs – Art Teacher
industry: design