Canada, Edmonton-based Best Web Design Company
Why does your business website need to look good?
Making a good first impression on potential customers can be facilitated with a professionally designed website. It's one of the most important elements that determine whether a user has a positive or negative experience when browsing your site, thereby affecting their impression of your company. There are more chances that your users will continue to interact with your website if it looks good.
The results of good web design are:
• Makes it possible for your website to draw customers.
• Improves your ranking in Google and other search engines.
• You come off as trustworthy and approachable.
• Aids in lead generation and sales conversion.
• You can compare yourself to rivals.
• Brings a distinctive identity to your brand.
ITBS, a top-notch website design company:
ITBS is a leading web design and development company in Edmonton, Canada. This provides top-notch web design services in Canada. They will help you to get the engaging web designs that are also SEO friendly so that your audience will reach to you organically and remains engage to your website. Its professional developers have experience of many years and delivered custom web design to many organizations.
ITBS offers: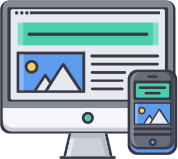 Responsive Web Designs
ITBS provides responsive web designs, which dynamically alter a website's look based on the screen size and orientation of the device being used to view it. Consequently, your website looks good on all devices and on screens of all sizes.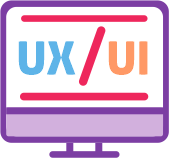 UI/UX
To give your users rich and satisfying experiences, the ITBS team works closely with the project's UI/UX. This will be used by your visitors to interact with your website, including buttons, navigation bars, icons, typography, colours, and more.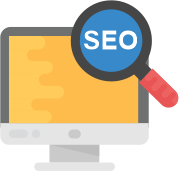 SEO Friendly
ITBS provides you with SEO-friendly work so that your website can rank well in search results and attract new visitors while having a lower bounce rate for returning users with its attractive design.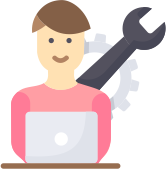 Support and Maintenance
Regarding your custom web design, you can obtain complete technical help from the ITBS engineers and designers. From the beginning of the project until its launch, they take care to give you all you need. Even once the project is finished; it will always be there to support you.
What web design process ITBS follows:
1. Information gathering: Gather information regarding the custom website you want. You describe the features you want on your website here. Then ITBS do goal setting while keeping your target audience in mind. If the user does not have any feature descriptions and just has an idea, then ITBS will provide a plan and possible solutions for that idea.
2. Planning: Do planning for the project and see how things will be implemented. As in conducting research first and then developing a website layout plan.
3. Designing: After planning, designing the website structure will start. Typography will be implemented across the board, from its colour scheme to its logo and visual elements. Designing is done while focusing on UI and UX.
4. Development: After designing it's time for coding for a proper development. ITBS choose the right frameworks for your sites development that fulfils all the requirements of site.
5. Launch: After all the work, it's time to launch the website. Before launch the developers make sure that everything is alright with final testing, and then transfers the website to live server. After all they will handover you all the source files.
6. Maintenance: Maintenance will be provided in the future regarding this particular project. They give you full technical support and help you in any trouble issue.