AWS Cloud Application Development
Amazon Web Services was founded in 2006 and is a collection of remote computing services that make up a cloud computing platform provided by Amazon.com through the Internet. The services are built in such a way that they provide a big processing capacity while being faster and less expensive than constructing a physical server farm. AWS provides HTTP connectivity via the REST and SOAP protocols.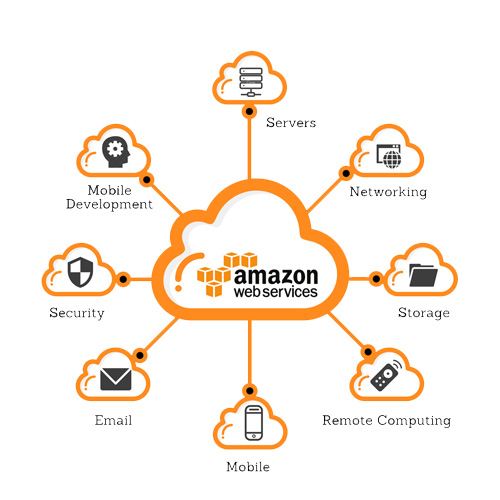 You get a complete collection of on-demand global computing, storage, database, analytics, application, and deployment capabilities with Amazon Web Services (AWS), allowing you to scale up and down to fit your organization's needs. Access to these services is also substantially improved.
Our web portal will guide you in the proper route, as it will assist clients in acquiring AWS cloud services with new, upgraded benefits and managing user access to Amazon Web Services in a centralized manner. This portal provides institutions with basic administrative services as well as additional features that aid in budgeting and expense control.